Where is your organization wrong when it comes to regulatory requirements?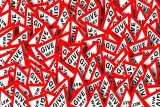 Customer data is leaking, foreign agents are creating corruption, and the technology sector is suffering. These are just some of all the possible risks that arise when companies need to involve third parties in their work. Despite the dangers, only some organizations can get their budgets and strategies right to protect themselves from such unpleasant...
↪ read more...
5 tips to improve investor-entrepreneur relations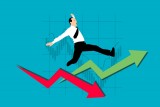 When an investor and an entrepreneur are just beginning their business relationship it is very much like the first stages of the beginning of a relationship in a couple in love. Each party sees their own key to success, common interests, and nothing should come between them. Unfortunately, perfect love often turns out to be only an illusion. Similarly, the...
↪ read more...
What Is a Certified Check?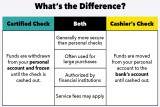 The last thing you want to worry about when making a large purchase is being scammed. Whether you buy or sell something, you don't want your money or investments to be lost. Making a financial decision can be disquieting for your budget when you are faced with a risk of fraud. That's where certified checks can help increase security. But first, what is a...
↪ read more...
How to Keep Fighting Against Police Brutality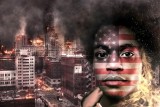 The fight is not over. Activists across the country are still hitting the streets demanding police reform and justice for Breonna Taylor, Rayshard Brooks, Elijah McClain, and countless other victims of police brutality.In the video above, we spoke with Ianne Fields Stewart, activist and founder of The Okra Project, and Jennvine Wong, attorney at The Legal...
↪ read more...
SCOTUS Rules That North Carolina is Protected from Copyright Infringement Claims by Sovereign Immunity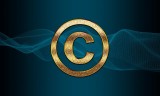 The Supreme Court of the United States has held that the state government is free to infringe copyrights without fear of retribution. In Allen v. Cooper, the Supreme Court decided whether the state of North Carolina could be held liable under the Copyright Act for infringing filmmaker Frederick Allen's copyright relating to Queen Anne's Revenge. If that...
↪ read more...
How to Avoid General Holiday Identity Theft Scams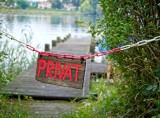 For many Americans, the holiday season means that you're in the right mindset for giving. Not only is the season full of themes of sharing and giving and spreading holiday cheer, but many people are also wanting to make their charitable donations before the end of the year.Of course, whenever people are opening their wallets, there are always bad...
↪ read more...
Essential Factors To Consider When Finding A Attorney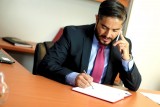 Although we tend to hold attorneys in high esteem as careers go in our society, few of us know what they really do. It's not until we end up embedded in legal proceedings that we realize how complicated the world of law can be! If you need legal advice, the following article will get you started in the right direction. A good tip if you're looking to...
↪ read more...
A Spectacular Collection Of Tips, Tricks And Secrets About Working With Attorneys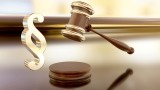 Are you currently facing any legal trouble? If you are, you'll need the services of a lawyer. A lawyer can mean the difference between a ruling in your favor or a ruling in your opponents favor. Check out the following tips for information on how to find a good lawyer. divorce attorneysMake sure to find out who all will be involved with helping to work on...
↪ read more...
What is the Difference Between a Lawyer, Solicitor, Attorney and Barrister?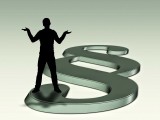 You have probably heard the terms 'lawyer', 'solicitor', 'barrister' and 'attorney' to describe a legal professional. The terms may have come up in a TV show. Or, if you have been involved in legal proceedings, your lawyer might have told you that you will need a barrister. While they all describe a type of legal professional, there are key...
↪ read more...
Here are the states where sports betting is expected to be legal within 5 years
A Supreme Court ruling has opened the door for states to legalize sports betting.According to one study, 32 states will likely have legalized sports gambling within five years and as many as 14 could be ready within two years.Four states already have legal sports gambling on some level and Nevada is the only state where people can wager on individual...
↪ read more...
Expunge Your Criminal Record
Expunge criminal record or not to expunge criminal record is the choice many individuals have to make when applying for citizenship or green card status, even a work visa. Expunging records of an individual seeking green card or immigration status is the ideal choice to help the individual in the future on their search for housing and employment, as...
↪ read more...
Mesothelioma Law Firm
A law firm Mesothelioma is one in which the partners represent the people or close relatives of people who have been affected with mesothelioma and other asbestos-related diseases. If you or a loved one has mesothelioma or other asbestos-related disease and would like to continue the dispute, then it is in your best interest to contact a mesothelioma...
↪ read more...
A top sports attorney and bestselling author explains the one secret to getting what you want in a negotiation
Many lawyers, negotiators, and sports agents have a reputation of being tough and bullish.In some cases we think, "They're hired to get results - that's how they're supposed to be!"Recently, I had the honor of speaking with Ronald M. Shapiro who explained how he has broken this stereotype with a systematic approach called "The Power of Nice."Underlying...
↪ read more...
A divorce attorney shares 4 things successfully married couples do
Set up boundaries with in-laws and other family membersWhile Polland said that family members' insights can be useful in noticing things about a person that their partner doesn't see, it's important to make sure they don't take it too far. "There are many times where I've had clients coming in and saying that their in-laws have destroyed their...
↪ read more...
Legal Services Go "Uber" In France
PARIS - Technology is changing the way people secure legal services, turning clients into "consumers" by allowing them to bypass traditional law firms. Need help drafting that shareholders agreement? There's an app for that - at just a fraction of the normal cost!The past few years have seen a boom, in France, of "legal tech startups," companies that like to...
↪ read more...