Where is your organization wrong when it comes to regulatory requirements?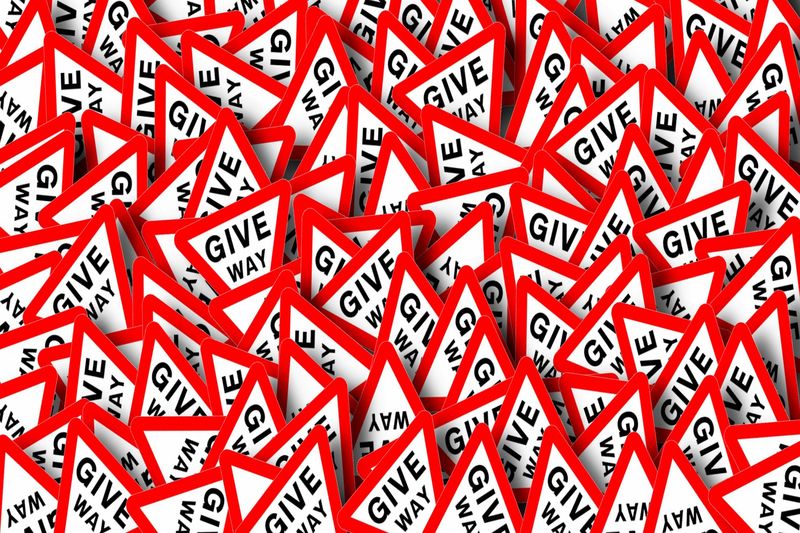 Customer data is leaking, foreign agents are creating corruption, and the technology sector is suffering. These are just some of all the possible risks that arise when companies need to involve third parties in their work. Despite the dangers, only some organizations can get their budgets and strategies right to protect themselves from such unpleasant things.
This is especially evident in mid-sized companies, which have already grown quite large in size, but their regulatory practices have remained at the level of a small organization.
Often such companies have a good budget that ensures their timely growth. But there may still be some gaps that will take a heavy toll on their finances. For example, the chief legal advisor creates a program that allows them to assess the risks of corruption, but does not create a system that allows them to monitor relationships. As a result, the program will be outdated, and it will have to be dealt with again.
Maybe the company includes wording in the contract that makes it possible to audit third parties, but the organization has absolutely no money to do such an audit. This can be problematic when the investigation reveals that you had this right, but you never used it.
The battle for finances
Despite the fact that allocating a budget for regulatory activities is necessary, it is quite common for specialists in mid-sized companies to be turned down. Even if they provide the strongest possible evidence of the need for a budget. It is widely recognized that technology is a must if a company is to cope with ever-changing regulation and digitalization of data.
It's not enough to just buy some software. You need to allocate some kind of budget to help you deal with the subsequent challenges that new technology will bring to light. For example, if you want to terminate a relationship with a customer, or fix any problems in your collaboration. You need funds for training, for ongoing monitoring, audits, and timely investigations.
How much will a compliance program cost? It's hard to calculate because the cost will depend on many factors - geographic area, industry in which the company operates. The bulk of the costs and your efforts are likely to be related to a small number of partners, the relationships with which have the greatest risks.
Perhaps the key factor for determining potential costs will be less about your organization and more about the type of partners you choose to collaborate with and implement a compliance program. A company that relies solely on technical and legal expertise will be exposed to more expense than one that thinks through its solutions in working with third parties. You have to identify and be able to isolate them if necessary.
Starting
The process of budgeting for a collateral program can seem really difficult, but let's try to break it down into two main categories: budgeting and maintenance.
The initial setup should have a technical platform in it. There needs to be a mechanism in place to assess all of the company's risks that will be associated with third parties. The next step requires digging deeper into the relationship to identify and understand these risks. Creating a mechanism to legally review transactions and evaluate third parties can take you anywhere from twenty thousand to fifty thousand dollars.
Technology is incredibly important in order for a company to have the ability to get rid of the lock-in. Effective documentation of all responses (which the organization receives through questionnaires sent out to vendors and agents) is also necessary. Installation and setup can cost anywhere from $2,000 to $25,000 for medium-sized organizations. If technical support is required and you will have additional bills, be sure to leave a special line item in the costs. So allocating a budget for this can go up to $50,000.
Important: It doesn't have to be overly expensive. Smaller firms can focus on just using something best-in-class, while not bothering too much with customization. That way, you can save a significant amount of money.
Wild Budget Cards
If your compliance program is not updated and has no control, that's almost as bad as not having one at all. In fact, it's probably even worse. It is at this point that the budget will include the costs associated with maintaining the program. Licensing fees - can range from $2,000 to $25,000 per year, third-party monitoring - usually no more than $15,000 to $20,000, and changes that address compliance with international and national regulations - usually around $20,000.
It's also important to have a line item in your budget to help you do your due diligence. If you find that a certain third party poses a high risk to you as a result of your research, then you will need to do an in-depth study. You may be working with someone in another country who is selling something to their government. This may involve certain FCPA violations. It is as important as possible to properly identify and determine certain factors: who is actually running the company, whether they have had any compliance issues, and how they are handling corruption. This is vital.
Budgeting for this is not easy, but your colleagues in the industry or your suppliers can tell you exactly where you should focus your efforts and who needs special scrutiny.
When it comes to maintenance, there are some wild cards for the budget, too
One of the most important is training your staff. It is important to properly and timely allocate finances for employee training so that the team can easily comply with all regulatory requirements and manage the most risky third-party areas. If almost all of your problematic relationships are concentrated in a particular country, try to invest the most money to train employees who work in those relationships. The cost of training can vary. Will you do the training internally, or will you send your employees to other professionals?
Do you need a budget for investigations? If you have a dedicated budget for this, your employees will be confident that you can have an impact on identifying and mitigating risks.
Many of the stipulated items can vary, and vary for each company, depending on what experience you already have, but you should understand that budgeting is really important. As you start budgeting, you will be faced with questions related to risk and what resources you have to prevent those risks. If you manage your program properly, these kinds of questions will come to you much faster. It's important to make smart decisions as you allocate your funds, and then you'll have a great, reliable program with minimal costs.
Was this article helpful?
14
Posted by:
👨 Mario A. Mays