5 tips to improve investor-entrepreneur relations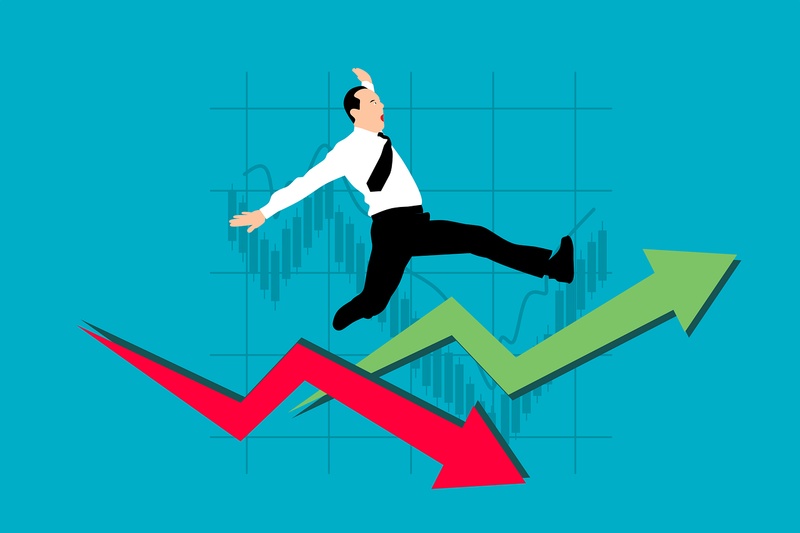 When an investor and an entrepreneur are just beginning their business relationship it is very much like the first stages of the beginning of a relationship in a couple in love. Each party sees their own key to success, common interests, and nothing should come between them. Unfortunately, perfect love often turns out to be only an illusion. Similarly, the path to an ideal relationship between an investor and a businessman turns out to be very difficult. A lot depends on the dynamics of this relationship and many people's fates are at stake. Power and success can both bring one another closer and alienate them. The perspectives of both parties can both change and disappear as the relationship develops.
It is the unmet need that drives the entrepreneur to engage in something unknown and new. Feelings of hunger and longing always drive us forward to something unexplored. We should not forget that fuel can run out very quickly if we engage in sprint mode. But that's how relationships begin. An aspiring businessman approaches a possible investor with trepidation. He wants finances to help the business grow, but he can lose his own power very quickly after his actions. Investors don't get involved just to be patrons, they want to increase their original capital. A typical startup is not done in an instant, it has several stages through which the investment goes through, and the longer the time frame, the faster the investor's patience runs out. Moreover, if the stage of investing drags on too long, the chance that the founder and the investor's vision of the business will diverge greatly increases. The entrepreneur must deftly deal with possible discrepancies in order to catch the path to success.
The most unpleasant words a founder can hear in his or her own company are, "You're fired!" Nevertheless, this development is quite common in startups. The shortcomings and dissatisfactions tend to accumulate, and then the initial passion in the relationship subsides. Each side begins to look at the business through its own lens. For the founder who started it all, the suggestion of a change in leadership can be fatal. Breaking trust can take a very serious toll on the continuation of a relationship, and few people handle such situations. Such pain will sting to the core when you can't be involved in the work of your offspring. It is possible to empathize with both parties. After all, the investor also wants his money and is looking for the best way to do so, so the need to change management is most often just business.
Let's imagine such a situation and think about how to survive it and come out with minimal damage.
The Art of Anticipation
A wise person will always look ahead and try to understand where the world is going, a foolish person will only react to the way things are going. The founder must clearly trace the point at which he begins to lose power in his own company and ceases to be profitable. To avoid being a useless stick in the wheel, analyze your actions and your own potential. Perhaps you are an innovator? Then try to invest your own knowledge in the company, and you will be perceived as someone without whom it is impossible to access elite information. Are you a strategic genius? Propose interesting marketing moves, manage staff and product development. Remember who started out with you. Your best allies will be those people who have been with you since the start of the company. They, like you, will remember where it all started, and if your relationship was strong, they will stick with you, and you should stick with them. Protect each other and learn something new. Your early employees are veterans who have been through a lot with you, but it's never too late to learn something new. Allocate a budget that will allow you to hire new staff who can pass on their experience to you, find the best managers who will prove that your strategy works. When investors look at your growing numbers, they will realize that it would be a mistake to fire you.
Balance
As an entrepreneur, you must perfectly master the art of balancing. There are many factors that must be in their ideal state. Your product must always be cutting edge and changing over time in response to the marketplace. The idea that started it all may not be so new anymore, so you need to analyze the situation and adjust to it. Over time, you will have a team. New employees will be part of it, and you have to keep up to date with all the changes. You need to know which employee is responsible for what and be able to work with new people. It is very important to be able to approach people when you want to stay on top. If you only have one source of funding, it is more likely to treat your power as something you can easily get rid of. If you have multiple cash streams, however, each investor will understand that their departure from the company will not hit your development as hard. By the time you have a group of investors, you have to learn how to balance, how to approach everyone, and how to gain valuable allies on the board. Never forget that the investors are there for you because you invited them when you needed them. Don't forget that when you begin to analyze any situation.
Rewards for diligence
Finding and attracting investors without good analysis and legal checks is doomed to failure. You shouldn't just settle for whatever money you're offered. The beginning of your business depends on the idea and the people who will help you implement it. The development of the business and the strategic path will depend on which investors you choose. Make sure the investor you are working with already has a positive experience with entrepreneurs. If you make deals with casual investors you can lose your position very quickly at the negotiation stage. Also be constantly aware of their relationships with each other, because quite often startups end when there is a conflict within the investor group.
Honesty
Man's greatest virtue is honesty. Yes, cheating can certainly bring you a share of success, but if your foundation is shaky, you're unlikely to play the game long term. Try to be as honest as possible on the deal with your first investor. The strategy of promising less and delivering more can be very advantageous. Tell your investors about your company, and try to show them all the risks that may await you along the way. Show your investors the values you want to abide by and then they will understand the goals you want to achieve. If you have similar interests, it will be much easier to build a mutually beneficial relationship. The business world is not easy if you choose to stick to the truth. You may feel like people can't hear you, can't understand why you want to do what you want to do. Patience can wear thin and the pressure will only increase. But still do not forget that this way will serve as a criterion for additional respect in the eyes of your employees and the investors themselves. When they understand that you are trying to present your business the way it is, you will become a man of your word to them. So try to keep your sense of expectation in balance with what you have at the moment.
The wisdom of leaving on time
One of the hardest situations a person has to face is letting go of their love in time. The beginning of your project, the part of your soul that you gave to your cause - all of these things turned from a small idea into something bigger. You did a gigantic job and it's hard to imagine that you would just have to put up with it and give control of your brainchild to someone else. After all, your thoughts and ideas may be at odds with what the other person thinks. You can imagine development in a completely different way. Nevertheless, instead of stubbornly holding on with a dead grip on what you are so upset to let go, try to look at the picture more soberly. Sometimes being able to walk away in time is the perfect decision you can make without losing your dignity and opening up new horizons for the development of your business. Remember that in any case, the beginning of a major success is your victory.
In order for a startup to become truly big and successful, you have to map many things into one. The founder-investor relationship is a relationship that most often begins very romantically, but over time it all goes into figuring out the relationship and figuring out who is in charge. Entrepreneurs need to know how to know how to communicate and plan their actions so as to balance their chances of a power struggle. The above tips should give you some savvy on the subject.
Was this article helpful?
6
Posted by:
👨 Mario A. Mays